87 KERJA Customer Service / Helpdesk page 1
Acting as Interpreter between a wide range of people with diverse voices, accents, speaking tempos and personalities.Providing parties with clear and exact translations of written materials, and ...
Handling enquiries from customers with demonstration of excellent customer service skills to meet and exceed customers' expectationsFollow up and resolve customers complains and ensure it is close ...
Provides timely responses to customer comments & inquiry by via Whatsapp & Shopee & Lazada etcSupport sales to close orders & complete sales by online platformPacking & Ship ...
Develop effective customer relationship by providing regular feedback.Conduct periodic operational review with customers.Ensure shipment arrangements are made for customers and update shipment ...
Must help customers with complaints and questions, give customers information about products and services, take orders, and process returns.Able to help customers understand the product and ...
Responsible for handling front office reception and administration duties, including greeting guests, answering phones, handling company inquiries, and sorting and distributing mail.Answer phones ...
Handle incoming calls/WhatsApp/LiveChat and inquiries about financial productPatiently listen to customer's inquiry or problemsDeliver polite and accurate response to customers on timely ...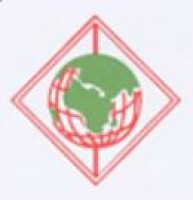 Professionally and efficiently handle inbound and outbound customer enquiriesInform Existing Customers on Latest PromotionsExplain about Upgrading of packagesTo provide excellent Customer ...
Identifies market potential by qualifying accounts;Initiates sales closing process by scheduling appointments; making final presentation, understanding account requirements;Closes sales by building ...
To handle livechat and email regarding enquiries or requests. To meet customer's expectation in terms of customer service & information accuracy. To be able to provide information related to ...